Can You See It?
Recognizing the importance of greenspace in urban settings and the dearth of greenspace in the vicinity, the Science Museum is moving forward on our goal of having more than half of our 37-acre campus as greenspace. Below are some visuals that tell the story of what The Green will be.
Before and After
This aerial view shows the Science Museum's campus before construction began on the Science Museum's parking deck. Once The Green is complete, nearly all the asphalt in the front will be replaced with greenspace.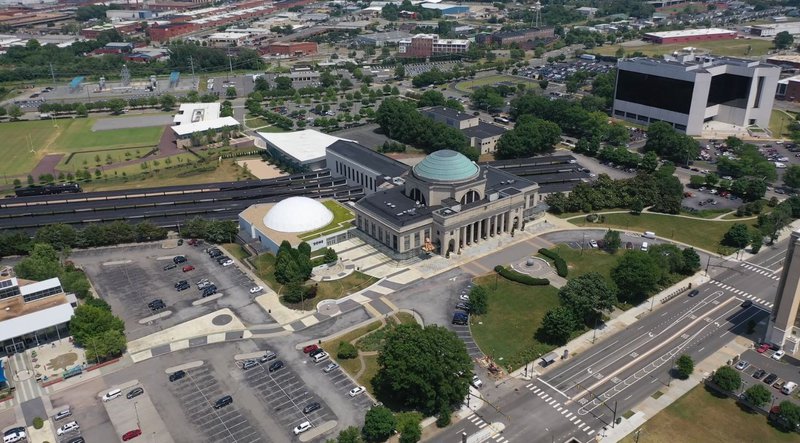 This aerial view shows the vision for The Green.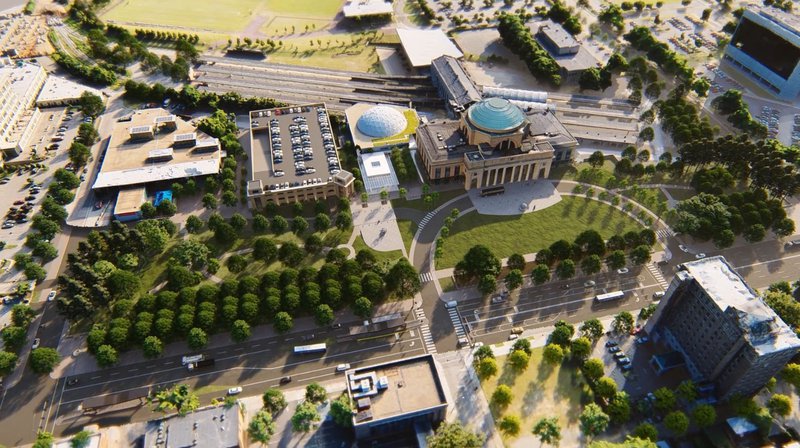 ADA-accessible paths and casual seating areas, shaded by overstory and understory trees, provide opportunities for guests to gather, exercise, reflect and connect.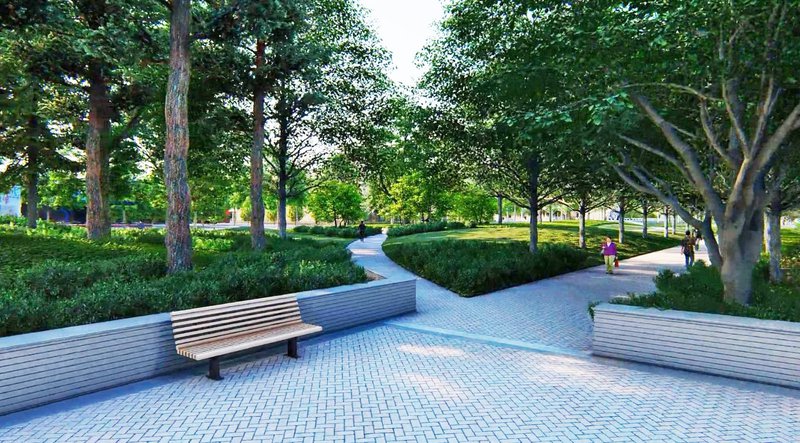 Native and other beneficial trees and plants will play a central role in achieving The Green's design concept and its desired environmental and health benefits.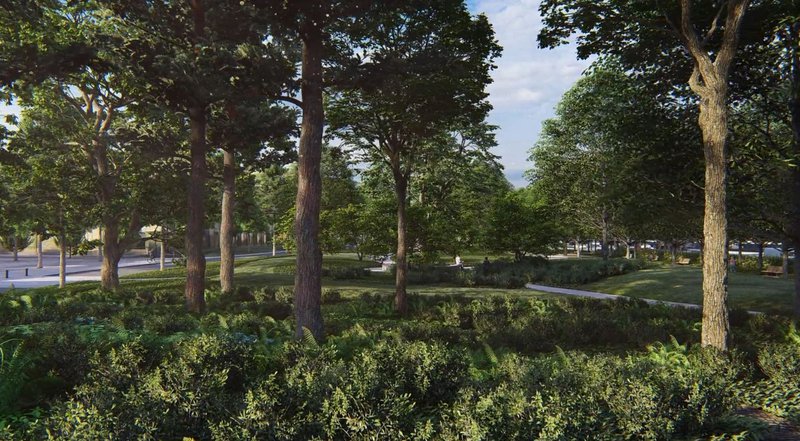 Phase 1
Phase 1, the western portion of The Green, was completed in May 2023.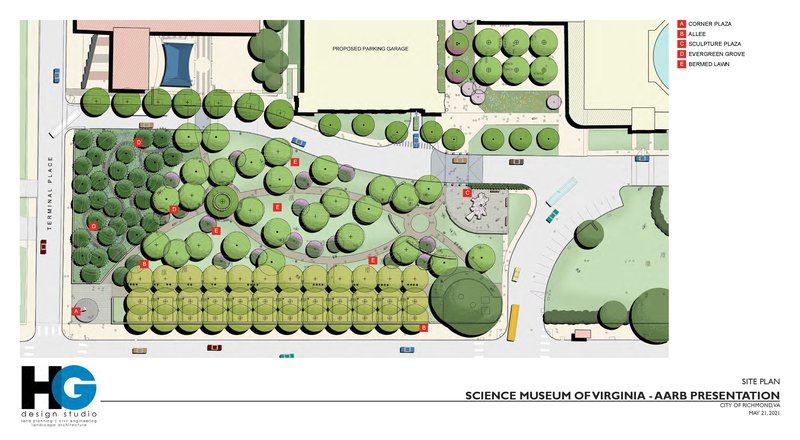 Public Art
Cosmic Perception, by Albritton and Lee, is the large public art piece included in The Green. It is designed as a conceptual and sculptural counterpoint to the Science Museum's iconic Earth Kugel.