Question Your World: Are You Prepared for Hurricane Season?
Memorial Day weekend is the unofficial start to the summer for most of us. Climate scientists, however, also see it as a reminder of the approaching start to hurricane season. These natural occurrences can cause lots of damage to property and have caused much harm to humans in the past. Are you prepared for hurricane season?
June 1st is the official start to the Atlantic hurricane season, when warm tropical ocean water can provide the energy needed to turn jostled air into some pretty powerful tropical storms. As these storms form, they are cataloged and named in alphabetical order. However, on May 17th, weeks before the start of hurricane season, Tropical Storm Arthur was officially named by the National Hurricane Center.
Meanwhile on the otherside of the world, on Wednesday, May 20, super cyclone Amphan made landfall over Kolkata. Tragically many lives were lost and there was much damage done to personal property and civic infrastructure. A storm of this magnitude has not been seen in the Bay of Bengal since 1999. 
The approaching warm summer months are when these storms are the most active in the Atlantic near our home in Virginia, so preparing for them is vital. The National Hurricane Center is already predicting an above normal hurricane season for 2020. Scientists have been encouraging building resiliency to these storms -- that is, the ability to withstand their increasing intensity and potentially increasing frequency -- as global temperatures, especially ocean temperatures, continue to rise largely from human emissions of heat trapping gases from burning fossil fuels. Warmer air can hold more water vapor, and warmer water can provide that moisture. 
"Low and slow" might be a typical technique for summer barbecue greatness, but when it comes to hurricanes, we can all agree that slow-moving storms really blow … as in, they're bad news. New scientific observations from the National Oceanic and Atmospheric Administration have shown that on average globally, hurricanes have slowed down by about 10 percent since 1949 when we began keeping reliable records of the "translational speeds" of hurricanes, or the speed they travel over an area. 
These speed changes are not happening only at the equator, but we're seeing these slowing trends happen at our latitude as well. In fact, here in our neck of the woods, land-falling hurricanes have actually slowed down by almost 20 percent. That's pretty much like going from 65 to 50 mph in your car on the highway ... super noticeable! Hurricanes are taking longer to pass over the areas they impact, which puts us at a higher risk of extreme rainfall and flooding events in populated areas.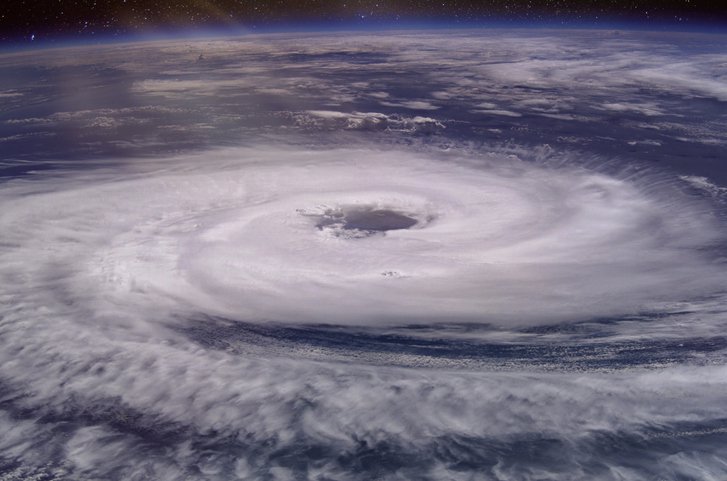 Image credit: Getty Images
This situation is basically what happened with Hurricane Harvey in 2017. This slow dumping of huge amounts of water certainly made headlines all around the world. Hurricane Harvey clocked some extremely devastating flooding, greatly due to the slow motion of this storm over land. 
Global warming, which virtually all scientists attribute to human emissions of heat-trapping gases, reinforces these hurricane slowdowns by slowing down the winds that generally carry hurricanes along their tracks. In addition, a warmer atmosphere can carry more water for rain while a warmer ocean provides more moisture for that air to carry. Also, in more recent years, hurricanes are reaching their maximum intensity further away from the equator, providing new threats to areas that historically have not experienced strong storms. Some of these areas may be extremely unprepared and could see devastating amounts of damage should a big storm suddenly shift or make landfall in these regions. 
Climate change is a recipe for stronger, more devastating hurricanes. Scientists encourage citizens to have preparedness kits ready with enough vital medical, sanitation and comfort needs for two weeks' time in order to be ready for whatever hurricane season could potentially bring. 
In the past we've seen flooding, loss of power, infrastructure damage and beyond. Taking the necessary steps to prepare now could greatly help citizens better handle chaotic situations should they be impacted by one of these storms.
Will this be a busy hurricane season filled with storms? The answer, my friend, is blowing in the wind - very, very fast wind. Stay prepared to get resilient all the way throguh hurricane season, which goes through November!
The Museum is hard at work helping you to discover your world despite dramatically reduced financial resources. If you'd like to help us continue this work, click here to learn how.