Highlighting Health Scientists During Hispanic Heritage Month
Posted: September 29, 2021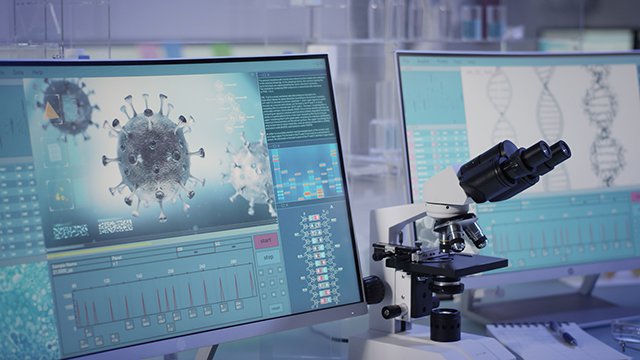 From developing new treatment procedures to administering vaccines to helping sick patients, healthcare workers and medical professionals have been hailed as heroes during the pandemic.
September 15 marked the beginning of National Hispanic Heritage Month, which continues through October 15. In honor of this time to celebrate the history, culture, and contributions of Hispanic and Latinx communities, we're highlighting professionals who've enhanced the field of medical science. From discoveries around RNA viruses to developing monoclonal antibody treatments, here are just a few of the many innovators, researchers, and scientists who have contributed to the greater body of scientific knowledge.
We hope these stories help curious Hispanic and Latinx children to see themselves in the STEM field, and inspire them to pursue healthcare-related careers.

Dr. Severo Ochoa
Spanish biochemist Dr. Severo Ochoa (1905-1993) was one of the recipients of the 1959 Nobel Prize in Physiology or Medicine for his research related to DNA and RNA, the two main types of nucleic acids which carry genetic information.
"Science is always worth it because its discoveries, sooner or later, are always applied."
- Severo Ochoa, The Joy of Discovery
After pursuing an education at the University of Madrid Medical School, Ochoa worked with Marianne Grunberg-Manago on the biological properties of DNA and RNA. With Grunberg-Manago and biochemist Arthur Kornberg, Ochoa investigated the formation process for both DNA and RNA, including enzymes that are present in the process. This work helped broaden the scientific community's understanding of DNA and RNA. It was later discovered that one of the enzymes they found is a catalyst for the breakdown of RNA.
Ochoa left Spain after the Spanish Civil War started as he believed he couldn't do his research in that environment, and became an American citizen in 1956. Throughout his career, Ochoa worked in numerous research environments, held positions at several universities in both the United States and his home country of Spain, and was a recipient of the U.S. National Medal of Science in 1978. Later in life, his research also expanded to protein synthesis and the replication of RNA viruses.
Dr. César Milstein
Next up is another Nobel Prize winner, biochemist and immunologist Dr. César Milstein (1927-2002). Milstein was born in Bahía Blanca, Argentina. In 1957, he earned a Ph.D. in biochemistry from the National University of Buenos Aires. His early research focused on various enzymes, but later shifted to antibodies.
"Science will only fulfill its promises when the benefits are equally shared by the really poor of the world."
- César Milstein, un fueguito, la historia de César Milstein
Milstein shared the 1984 Nobel Prize in Physiology or Medicine with Niels Kaj Jerne and Georges J. F. Köhler, for their discoveries related to the immune system and how monoclonal antibodies could be produced. If this term rings a bell, it's because one of the major treatments for COVID-19 involves the use of monoclonal antibodies, which are basically lab-made proteins that help mimic a person's immune system response in fighting off harmful pathogens. Monoclonal antibody therapy has numerous other medical applications, such as in treatment for certain cancers, rheumatoid arthritis, Crohn's Disease, and much more. Some have even viewed Milstein's contributions as the most important immunological advancements of the past century, opening up entirely new ways to research diseases and possible treatment therapies.
Later in life, Milstein's research focused on mRNA encoding antibodies and different antibody mutations in the human immune system. If he would have patented his discoveries, Milstein could have become very wealthy. Instead, Milstein believed that his work was mankind's intellectual property, a belief that continues to drive numerous people in the sciences today.
Dr. Helen Rodríguez Trías
Another important medical professional we want to highlight is Dr. Helen Rodríguez Trías (1929-2001). Though born in New York in 1929, she primarily grew up in Puerto Rico and attended the University of Puerto Rico in San Juan.
"We need health, but above all we need to create a grounding for healthy public policy that redresses and salvages the growing inequities. We cannot achieve a healthier us without achieving a healthier, more equitable health care system, and ultimately, a more equitable society."
- The Face of Women's Health: Helen Rodriguez-Trias
Over the course of her career, Rodríguez Trías has numerous accomplishments and impacted the lives of multitudes of people around the globe. She pushed for acknowledging the different ways poverty, inequality, and racism can lead to inadequate healthcare for people.
Early in her career, Rodríguez Trías helped establish the first newborn care center in Puerto Rico. She worked toward abolishment of enforced sterilization in many places, was a major player in the women's health movement, and worked to expand healthcare options for minority and low-income communities around the world. Rodríguez Trías served as the medical director for New York State's AIDS Institute in the 1980s. She was also a founding member of the Women's Caucus of the American Public Health Association, serving as the first Latina director in 1993. She was awarded the Presidential Citizens Medal by President Clinton the year she passed away.
Dr. Susana López Charretón
Dr. Susana López Charretón was born in Mexico City in 1957. She pursued an education at the Universidad Nacional Autónoma de México (UNAM), receiving her bachelor's degree in 1980, her master's degree in 1983, and her Ph.D. in 1986. The ​​virologist continues to work at UNAM's Institute of Biotechnology to this day.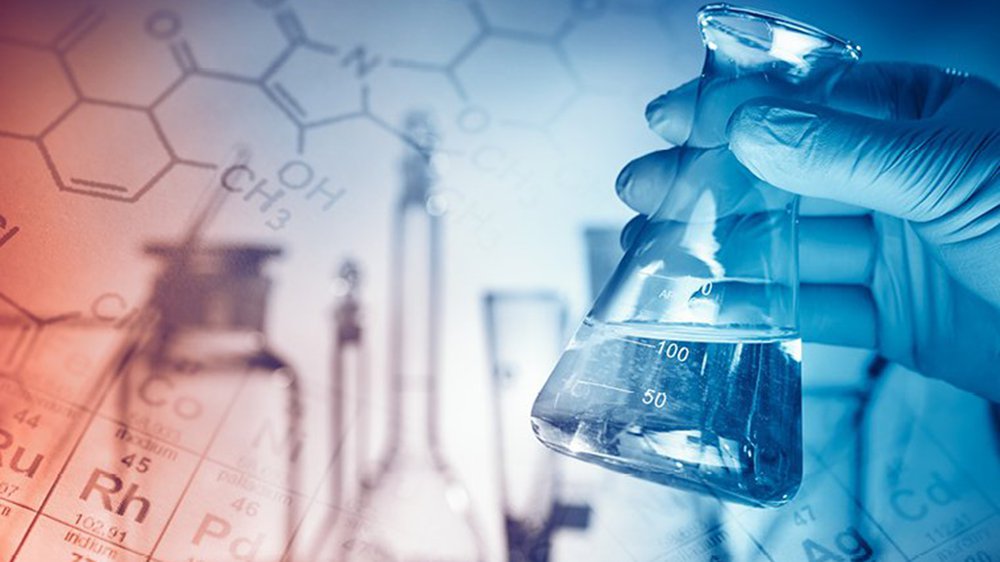 López Charretón's career significance relates to her extensive research into the rotavirus, a type of RNA virus that affects nearly all children at some point in their early years. Rotavirus commonly causes severe diarrhea and vomiting in infants and young children, and can lead to hospitalization or death in some extreme cases. López Charretón and her team made several landmark discoveries around the rotavirus, such as how the virus enters the body. The virus can be spread through the mouth and skin, but ultimately infects and reproduces in the cells of the small intestine.
Her research has led to a greater understanding of how rotavirus interacts with the human immune system, how it can be diagnosed and treated, and even how vaccines can be used to combat. For her life-saving work, López Charretón received the L'Oreal-UNESCO Award for Women in Science-Latin America in 2012. She continues to make an impact in the field by serving for nearly a decade on the editorial board for the Journal of Virology.

As we continue to overcome the COVID-19 pandemic, it is important to recognize that scientists from different generations and from across the globe have made important contributions to the fields of immunology and virology.
The combined work of Dr. Severo Ochoa, Dr. César Milstein, Dr. Helen Rodríguez Trías, and Dr. Susana López Charretón has had a positive impact on the lives of millions of people. Their research has broadened the collection of scientific knowledge, has advanced work medical professionals are doing today related to COVID-19, and has already inspired—and will continue to inspire—countless medical scientists and healthcare professionals.