Question Your World: How Can an Artificial Pancreas Help Manage Diabetes?
Diabetes is in the top ten causes of death globally. One of the key objectives of the science industry is to raise the quality of life for our human family, including individuals with diabetes. We've seen a lot of work on glucose management over the years, but a brand-new invention is now making headlines. How can an artificial pancreas help manage diabetes? 
Diabetes is an autoimmune response that ultimately prevents a person's pancreas from effectively producing insulin, a hormone needed for storing sugar in our cells for daily use. 34 million people in the United States are diagnosed with some form of diabetes. 
Of the individuals with diabetes, more than 90 percent have been diagnosed with Type 2 diabetes, where diet, environmental factors and other health variables can impact an individuals' insulin response and autoimmune profile. Type 1 diabetes is an autoimmune disease brought on by genetic factors or triggered by a virus. Of the more than 1.25 million Americans with Type 1 diabetes, 200,000 are under 21 years old. 
While physicians have been experimenting with diabetes treatments for over 3,000 years, it's only in the past few decades that scientific breakthroughs have allowed for much more control in glucose management, from daily insulin shots to insulin release medical patches. Now the most recent technology in diabetes management is an artificial pancreas.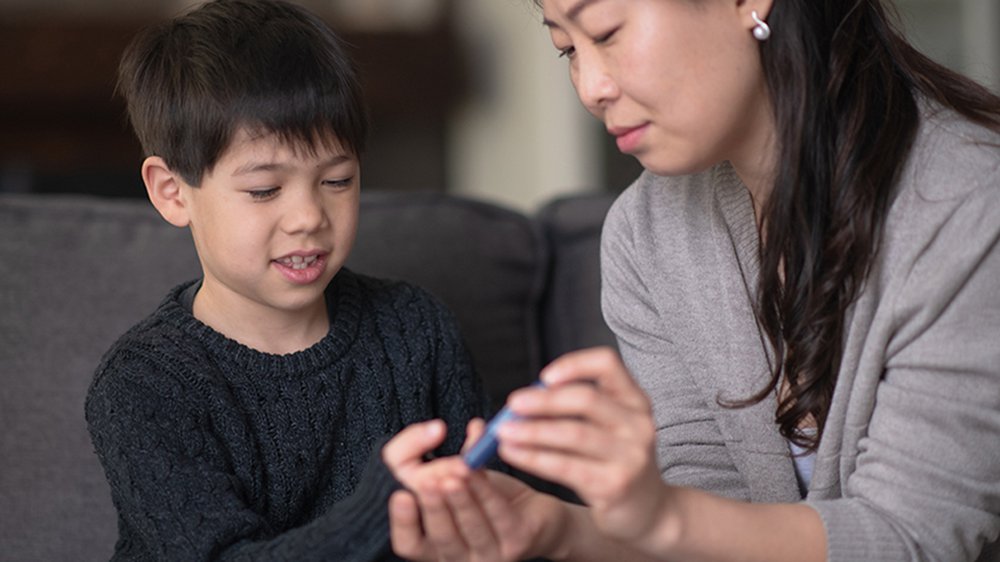 Image credit: Getty Images
This computerized closed-loop system worn on the outside the body tracks blood sugar levels all day long and is able to adjust insulin delivery as needed. Partially automated versions of both glucose monitoring and insulin delivery devices have been out for years. While these innovations do help patients and their doctors better understand and manage diabetes on an individual level, these require users to manually input information, such as details about food they eat. The two aspects – managing insulin delivery and monitoring blood glucose levels – don't "talk" to each other.
The breakthrough came earlier this year with a fully automated system that senses glucose readings and increases or decreases insulin delivery with a smart-control algorithm. The design approved by the Food and Drug Administration earlier this year was developed right here in Central Virginia at the University of Virginia.
The artificial pancreas is especially good news for diabetes management in children. Recently, a team of scientists tested this on over a hundred children between the ages of 6 and 13. Participants reported a slight improvement in keeping a good blood glucose level in the day times, but they had a drastic improvement during the night time hours. Patients seeing a 26 percent improvement in blood glucose levels at night is also a great sign for parents and caregivers who often spend nights stressed over their child's health.  
Timely insulin delivery is incredibly important when trying to keep a small child functional and healthy without blood sugar imbalance issues, and could help prevent further health issues later in life. As the work for curing diabetes altogether continues, inventions like this artificial pancreas are major steps in improving current patients' quality of life. This is all very helpful because innovations like this artificial pancreas will give people one less thing to worry about, and in a year as wild as 2020, that goes a long way! 
The Museum is hard at work helping you to discover your world despite dramatically reduced financial resources. If you'd like to help us continue this work, click here to learn how.