Question Your World: How Effective Is the AstraZeneca Vaccine?
Tens of millions of doses of COVID-19 vaccine have started to make their way around the globe. But we will still need many more to effectively vaccinate our entire human family – especially those in countries with limited resources for logistics. This means we'll need more companies and more types of shots to address global needs. In the states we've got three vaccines that have gotten emergency use authorization. Now all eyes are turning to Oxford-AstraZeneca to see how effective this vaccine is. How effective is the AstraZeneca vaccine? 
The latest US results from the Oxford-AstraZeneca vaccine trial are showing positive signs on its efficacy and some pretty encouraging data to back up the claims.
For starters this Oxford-AstraZeneca vaccine trial was the largest test of its kind for this type of shot. A bigger trial group allows scientists to test on a wider range of people to ensure that this vaccine is really safe for everyone. Following false claims of this vaccine's nonexistent link to blood clots, a study by the WHO reinforced that this vaccine is indeed safe.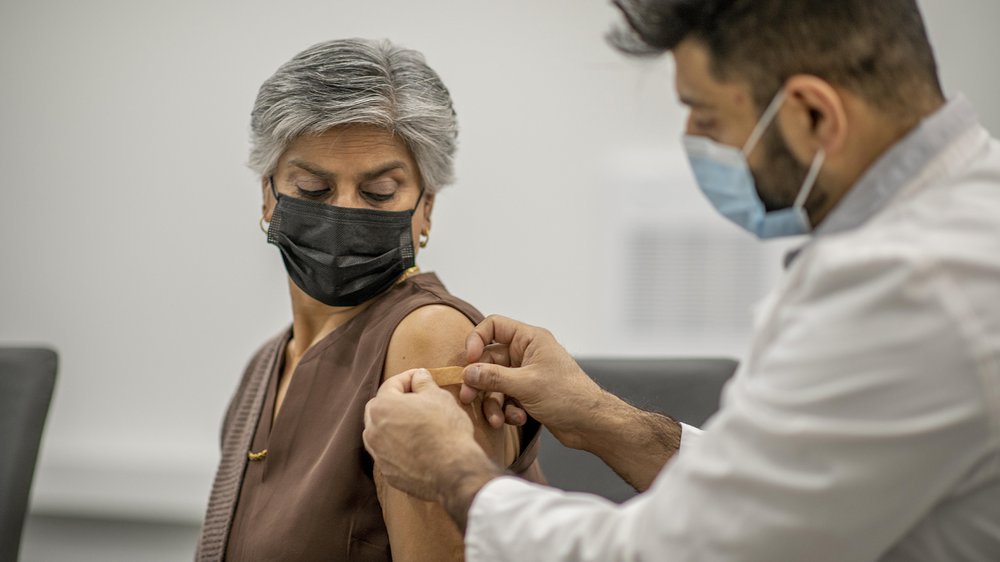 Image credit: Getty Images
So, the results? Like all the other vaccine options available in the US, the AstraZeneca vaccine showed 100% prevention of severe disease, hospitalization, and death from COVID-19. The efficacy of this shot was also very high, 76% overall effectiveness in preventing symptomatic infections. This latest US trial also shows that the vaccine offers strong protection for elderly individuals as well, up to 85%!
This vaccine has already been approved in 70 countries and experts agree that its storage at refrigerator temperatures as well as low cost per dose makes this one of the "global game changers" for worldwide vaccination. Here in the US, the FDA will now examine the results of this trial and see if the AstraZeneca vaccine is ready for an emergency use authorization. AstraZeneca's executive vice president said there could be 50 million shots available for distribution within the first month of emergency use authorization. 
Four vaccines in just over a year since the pandemic broke is truly an amazing scientific achievement. Science, hard at work right before our eyes!
Thanks for stopping by. We'll have more science for you next week, but till then stay safe, mask up, and vaccinate when you get your opportunity!
 
More About Vaccines
Need vaccine? Learn how to get your shot at Vaccinate.Virginia.gov or call 1-877-VAX-IN VA. 8am - 8pm. Language translation available TTY users dial 7-1-1.
¿Necesitas vacunarte? Enterate como conseguir tu vacuna Vaccinate.Virginia.gov o llamando al 1-877-829-4682 de 8am a 8pm. Traduccion disponible en tu idioma. Usuarios de TTY pueden marcar al 7-1-1.