Things to Do While You Stay at Home: Part 1
How many times has a friend given you a recommendation for an interesting movie, podcast or book and you haven't had the time to check it out? While this quarantine period does come with challenges, it also gives you the chance to catch up on those I'll-get-to-that-one-day recommendations.
We're not telling you to abandon what your friends told you to read or watch, but the science lovers on our team have some recommendations if you're looking for some STEM-filled suggestions. So here they are, in their own words. Enjoy!
(Our staff had so many great suggestions, we've broken things up into two parts. Check out today's post and stay tuned for Part 2.)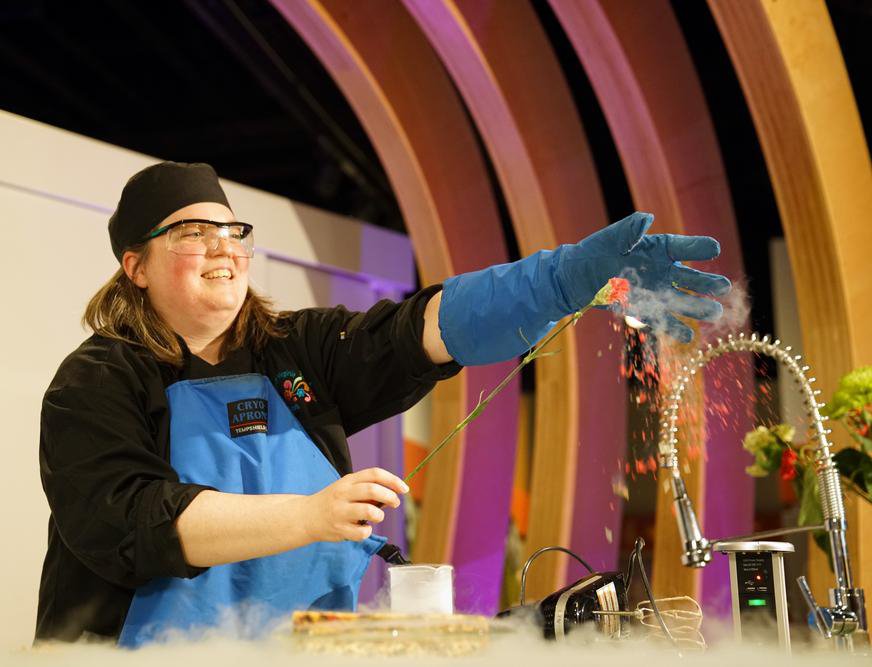 Laura Kramer, Museum Educator
"Sawbones: A Marital Tour of Misguided Medicine"
https://maximumfun.org/podcasts/sawbones/
This podcast is hosted by a medical doctor and her husband. It's a comedic medical history show about all the very weird, and sometimes very wrong, things doctors used to do. I like it because it's researched content from a professional and you learn a bit about what used to be done back in the day.
---
Justin Bartel, Astronomer
"Cosmos: A Personal Voyage"
https://www.nationalgeographic.com/tv/shows/cosmos-possible-worlds
"Cosmos: A Personal Voyage" was a TV miniseries hosted by the late Carl Sagan, which first aired in 1980. It has been broadcast around the world and is one of PBS's most watched programs. The concept was revived with Neil deGrasse Tyson as host a few years ago, and now Cosmos is back for a third installment called "Possible Worlds" currently airing on NatGeo Monday evenings. As in the original, stories from the history of science are interwoven with current discoveries and glimpses of possible future developments. Classic teaching tools like the "Cosmic Calendar" have also been updated to reflect modern science.
If the imaginative special effects and the dramatic presentation of Tyson aren't for you, try the companion book written by miniseries co-writer and Sagan's wife, Ann Druyan: https://www.amazon.com/dp/B07D6C6P29. I haven't read it yet, but as usual, it looks like the book gets into a lot more detail than the on-screen program. 
---
Rich Conti, Chief Wonder Officer
"Artemis"
https://www.amazon.com/Artemis-Novel-Andy-Weir/dp/0553448145
A couple of months ago I read "Artemis," Andy Weir's novel about a colony on the moon. (Interesting fact: Artemis is also the name of NASA's lunar exploration project.) The book paints a tantalizing picture of what it would be like to live in a fully functioning society on the low-gravity, oxygen-less surface of the moon. The author, a former software engineer, is known for scientific accuracy in his storytelling. Just like his novel "The Martian," "Artemis" is being made into a film…but you have to wait until 2021 for that one.
---
Marisa Hoerauf, Danville Science Center Operations Coordinator
"Stuff to Blow Your Mind"
https://www.iheart.com/podcast/stuff-to-blow-your-mind-21123915/
"Stuff to Blow Your Mind" from How Stuff Works is a great grab-bag of various STEM topics explored through society and pop culture. The two hosts are funny and great at breaking down complex topics to make them understandable even for someone without any extensive background knowledge on the topic. Some of my favorite episodes include Hollywood Acid about the strength of real-life chemical acids vs. the type we see in typical movies and Five Reasons to Never Take Your Space Helmet Off which explores why removing your helmet in space or in an alien world is a bad idea (with references to classic sci-fi movies where they do just that!). They also cover some current events or recent studies so it's a great way to stay up to date on what's happening in science.
I also second Laura's recommendation of "Sawbones: A Marital Tour of Misguided Medicine." It's such a fun entertaining show with a lot of humor. And while the hosts claim it's not a medical advice podcast, they do give good guidelines and help debunk some common bad advice or misconceptions people may have when it comes to medicine.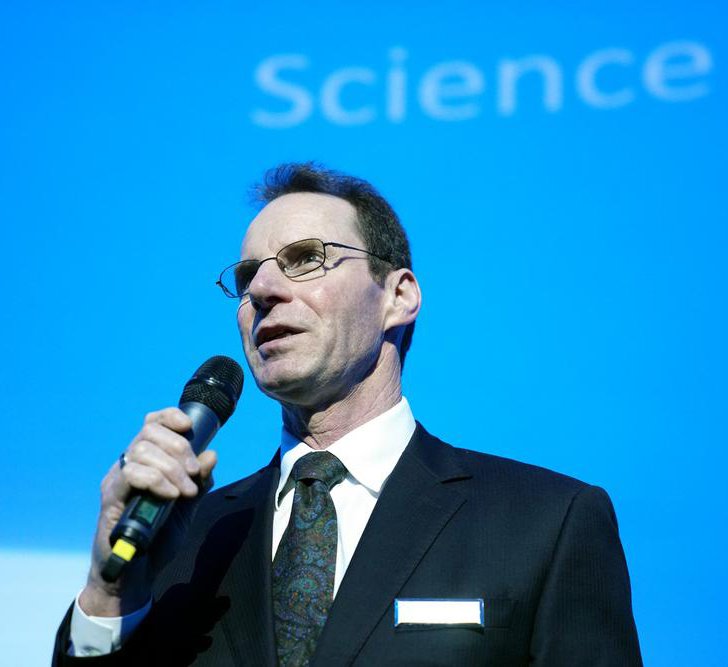 David Olli, Museum Educator
"Chernobyl"
The recent HBO five-part series "Chernobyl" offers a chillingly realistic re-telling of the nuclear disaster. After watching it, I can see why it was up for so many awards. It's full of drama, but they also took great care in working in the science of what happened.
I also highly recommend watching/re-watching the original 1960s TV series "Star Trek." Not only is it classic entertainment, look for all the technology they thought was so futuristic that we currently use today: flip/cell phones, talking computers, MRI/Cat Scan technology and more.
---
Kathleen Sams, Foundation Grants Officer
Ivy League Newsletters
https://news.stanford.edu/section/science-technology/
https://www.yaleclimateconnections.org/
I subscribe to the Yale Climate Connections and Stanford Science Digest free weekly newsletters. It's interesting, it's free and it's from a trusted source: Ivy League institutions. There's a range of interesting and informative articles so I can always find something to enjoy.
---
David Long, Graphic Designer
"Abstract: The Art of Design"
https://www.netflix.com/title/80057883
This Netflix documentary series profiles designers in different fields and has a significant STEM undercurrent throughout, especially in the case of artists like Neri Oxman. I love that one episode profiles "play" designer Cas Holman who developed the Rigamajig building system the Museum features in The Forge!
Timshel Purdum, Education Director
"Spillover: Animal Infections and the Next Human Pandemic,"
https://www.amazon.com/Spillover-Animal-Infections-Human-Pandemic/dp/0393066800
I love reading so I'm going to go old school and recommend several hard-copy books! If you want to better understand how we got to COVID-19, read David Quammen's 2012 book "Spillover: Animal Infections and the Next Human Pandemic." It examines the causes and emergence of new disease looking at zoonoses – or disease that incubate in wild animals – and why they do or do not make the jump to humans. This read is packed with science, but you don't have to take my word for it: it was the Booklist Top 10 Science Book of 2012, a 2012 New York Times Book Review Notable Book and a Daily Beast Top 11 Book of 2012.
I also really enjoy reading "Your Inner Fish: A Journey into the 3.5 Billion-year History of the Human Body" by Neil Shubin (https://www.amazon.com/Your-Inner-Fish-Journey-3-5-Billion-Year/dp/0307277453). This is a wonderful look at the fossil and the genetics behind our ancestors' transition to land. "Lab Girl" is another one at the top of my must-read list (https://www.penguinrandomhouse.com/books/248239/lab-girl-by-hope-jahren/). It's a beautiful story by geobiologist Hope Jahren about her life and experiences as a scientist. Barack Obama called it, "A beautifully written memoir about the life of a woman in science, a brilliant friendship, and the profundity of trees." Lastly, for adults, if you love the SR-71 in our Speed exhibit, you will love reading about the brain trust behind it and other stealth aircraft development in "Skunk Works" by Ben R. Rich. (And, yes, I really do read these STEM-related books for fun!)
I also want to include a few recommendations for little scientists. "I'm the Biggest Thing in the Ocean" by Kevin Sherry is a fun story for young kids. It explores the relative sizes of things through the perspective of a giant squid. In addition, I think "Grandmother Fish" by Jonathan Tweet and Karen Lewis is a wonderful children's book about evolution geared to 3-to-5 year olds. You can find both on Amazon, but they also have video versions at https://www.youtube.com/watch?v=EjsLgzyuP1o and https://www.youtube.com/watch?v=ReC57Dkgaag. It doesn't matter if you're reading or watching, either way will help spark curiosity and prompt fun science-related conversations.