Question Your World: What is a Living Building?
Posted: September 14, 2022
Housing is a big deal. As the population in our cities continues to grow, we will need more and more places for everyone. While we have made many upgrades in the last few hundred years, residential development still remains a relatively expensive and environmentally stressful industry, especially in the United States.
There have been many ideas proposed over time on how to balance our serious housing shortage with producing affordable and eco-conscious solutions. One of those suggestions is the notion of a "living building." Earlier this year architects and engineers in Portland, OR unveiled the 58,000 square foot PAE Living Building. Okay, but the big question here is, what is a living building? 
According to the International Living Future Institute, to be a living building a structure must meet a few qualifications:
Have a relationship to its location
Be water and energy "positive" (meaning it provides more to the community than it uses)
Use sustainable materials for building
Provide equity for residents
Have aesthetic value
Once all the work was done, the PAE building in Portland opened as a living building.
Now, back at home in Richmond, VA, plans are set for a living building, one that's roughly five times larger than the one in Portland. As a part of the GreenCity ecodistrict development in Henrico County, the 300,000 square foot former Best Products headquarters is planned to be converted into the world's largest living building! Plans for this project are tied into the $2.3 billion allocated for the GreenCity ecodistrict construction and development.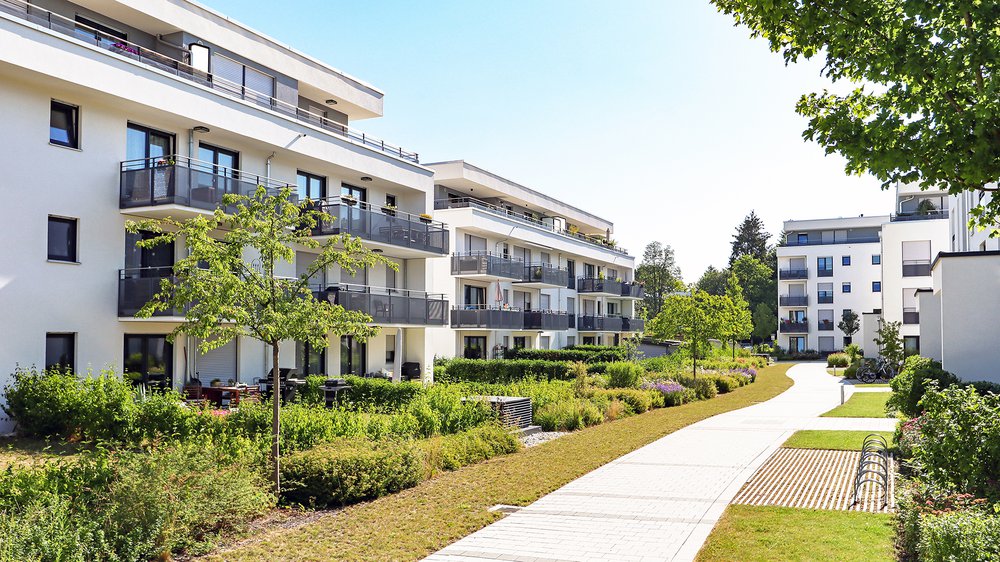 Image credit: Getty Images
The low but wide building has ample roof space to facilitate agriculture, solar energy and rainwater collection. In addition to all this, wastewater will be processed on site to prevent additional dumping into our sewers. 
Ideas like these will continue to need to be explored as our population grows and has more and more needs. Of course, a singular living building won't be enough to address the many issues facing how humans live, work and play in the future. Scientists and urban planners agree that an emphasis on walkable and bikeable cities, reducing our use of fossil fuels, upgrading and expanding rail systems, and reimagining how we build our neighborhoods and cities are just a few ways to grow into the future with a healthy relationship to our environment. 
Eco architecture and green engineering are gaining momentum, so look forward to more news on these developing projects.