Bath Time for Lucy
Posted: November 22, 2021
Here at the Science Museum, we are home to many different animals. From rats to snakes to spiders, we have a wide range of reptiles, mammals and insects. All of these critters have traits unique to their species, however our bearded dragon, Lucy, has a particularly interesting habit.
Lucy lives in the Animal Lab and is cared for by members of the Science Museum's education team. She's between seven and nine years old, and can live to be 15. Recently staff realized that Lucy will only defecate while taking a bath. Yes, you read that correctly: to poop, Lucy needs to be in water.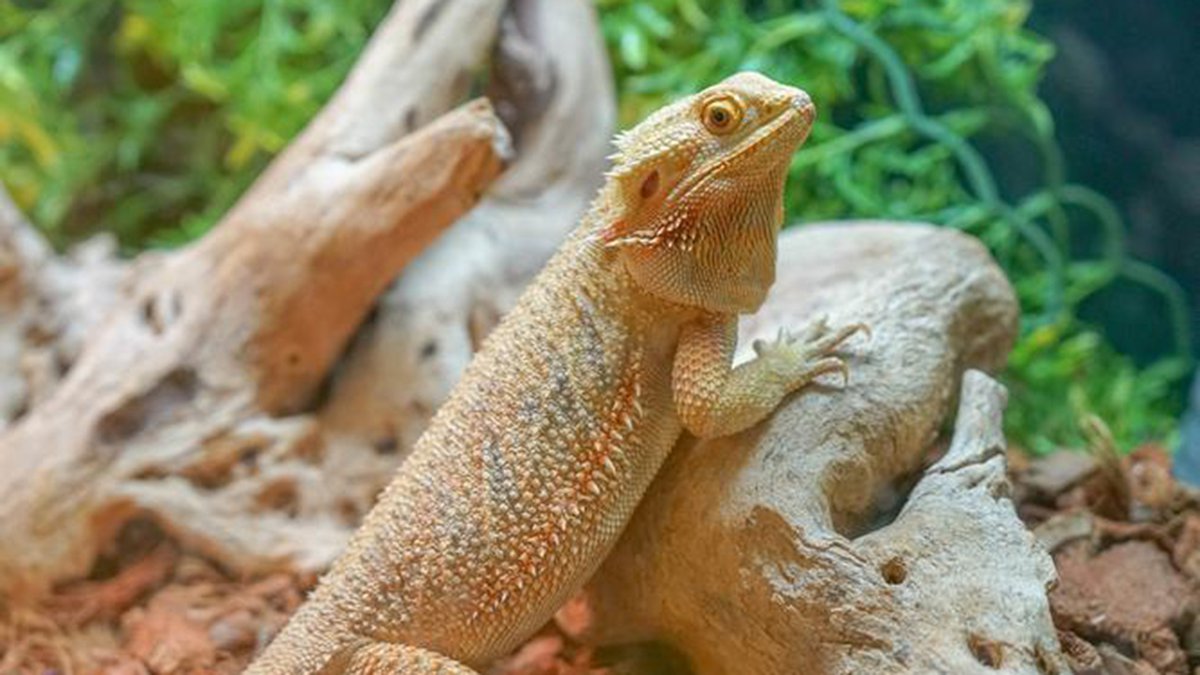 Other bearded dragons are content with defecating in the shade or in a different climate, but Lucy prefers a more complex way, which requires a little more work from our staff.
About once a week, an educator fills a plastic bin with about an inch and a half of comfortably warm water. They slowly introduce Lucy to the water, gently pouring it down her back with their hand. If Lucy has anything stuck to her (she's a messy eater!), our educator gently cleans it off with a damp paper towel. Almost without fail by the 10-minute mark the bearded dragon will poop.
We give Lucy these baths for a few reasons. First: hygiene purposes. Just like us, in order to stay healthy, Lucy has to stay clean. But unlike us, we never use soap in her bath. Plain water does the trick. Secondly, soaks help keep Lucy hydrated. Since they come from such a dry region, bearded dragons have some very innovative forms of water uptake, such as hydrating through their vent (the opening through which they excrete waste). Lastly, Lucy gets regular baths to help her poop. A while ago, educators noticed Lucy seemed to be dealing with some constipation. After doing a bit of research, we decided to try the bath technique and it worked like a charm.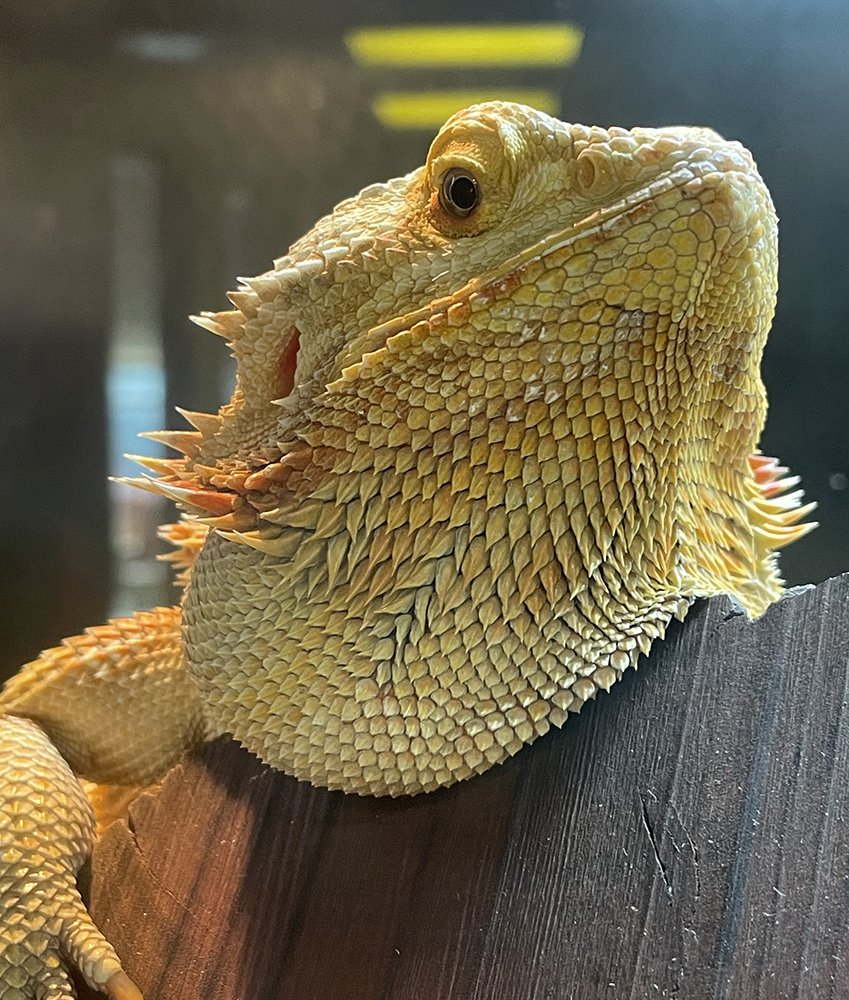 Many bearded dragons relieve themselves during soaks. It is normal for this species to poop more in a comfortable habitat or situation without stress. Lucy is different, however, in that she now rarely poops anywhere else.
Think about doing something that makes you happy. Most of the time when doing what makes you happy you feel relaxed. That's what Lucy has: not only does she love water, but the warmth of the water relaxes her muscles, making it more comfortable to poop, while the soak helps to hydrate her, which also makes it easier to go.
There don't appear to be any health issues causing Lucy to need a bath to do her business as her poops are healthy looking, and her weight is stable and within appropriate levels as well. It seems the omnivore--who gets fed three times a week a mixture of leafy greens, zucchini, live cave cockroaches and sometimes mealworms--just prefers it this way.
And that's no surprise for this spiky reptile. She's unique and sassy with a whole lot of personality, but she's also one of the friendliest animals in the Animal Lab!


Mycah Williams contributed to this blog. In the summer of 2021, Mycah was part of the Girl Ambassador internship program through Girls For A Change, a nonprofit youth development organization aimed at empowering Black girls based in Chesterfield, Virginia.