Your Number Two Is One Help in the Fight Against COVID-19!
You may flush and forget about it, but feces hosts a goldmine of useful information for public health officials. Yes, you read that correctly: experts are examining your body's discarded waste. Well, maybe not specifically yours, but currently one third of Virginians' poop gets sampled at wastewater treatment centers. Why? Well, your "number two" is one big help to get a sense of the state's COVID-19 situation.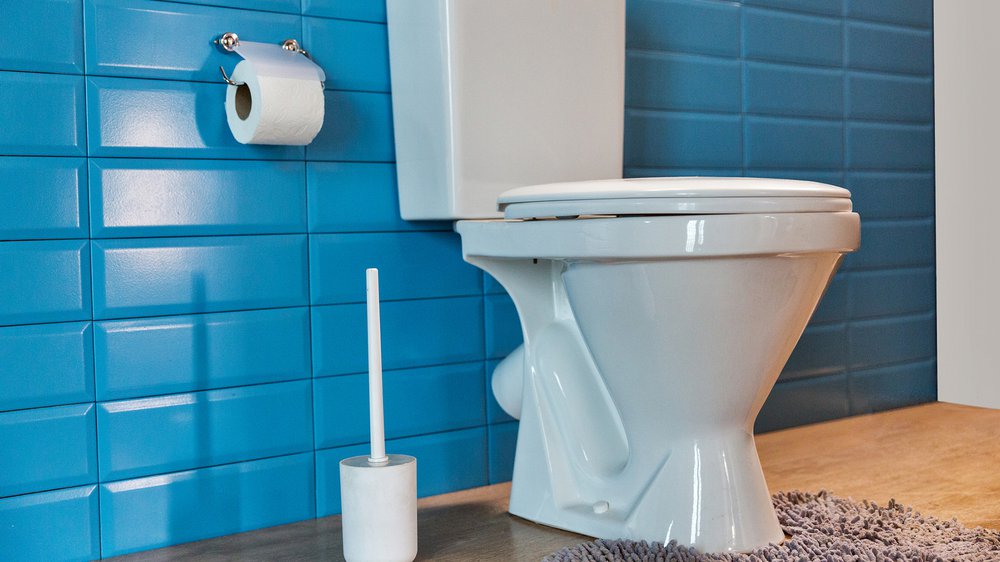 Image credit: Getty Images
Tracking COVID-19 across large populations is both incredibly valuable and incredibly challenging. Knowing how many people in a community have the virus can help health professionals plan treatments and help individuals assess their risk. But not everyone gets tested or reports their results if they do. But, as the popular book title suggests, everyone poops! And around 40 percent of people infected with COVID-19 shed detectable levels of the virus in their feces. That's why wastewater plants were enlisted to understand the spread of the virus.
Wastewater surveillance pre-dates the COVID-19 pandemic. Epidemiologists first tried to track polio this way in the 1940s and then hepatitis A in the 1980s. In the past twenty years, scientists have used it to track illicit drug use, the flu and dietary habits. This form of testing is anonymous and gets data from a large group of people.
Wastewater testing started early in the pandemic around the globe. The US began monitoring waste in March 2020 when COVID-19 cases started to pick up. Wide-spread and fast testing was non-existent at that point, so examining wastewater was important in that early stage. It alerted public health experts of an increase in cases and hospitalizations a couple of days before an outbreak so they could prepare. Currently, the Center for Diseases Control (CDC) collects data from approximately 1,000 sites.
Virginia started testing for COVID-19 in wastewater in September 2021. The state has more than 1,000 wastewater plants, and the Virginia Department of Health (VDH) selected 25 to test as part of this surveillance program. The sites were chosen to sample from many communities in the state. Those facilities cover 3.1 million people, and the VDH plans to add more facilities to the program.
Each of the participating wastewater treatment plants sends 30 milliliters (about two tablespoons) of wastewater to the state's laboratory weekly. The lab is located in Richmond, just 10 minutes away from the Science Museum of Virginia! The scientists there run experiments to collect all the floating genetic material in the wastewater and find out how much of it comes from COVID-19 viruses. Based on that data, they have a rough estimate of how many people in the state have COVID-19 and a general idea of where they're located.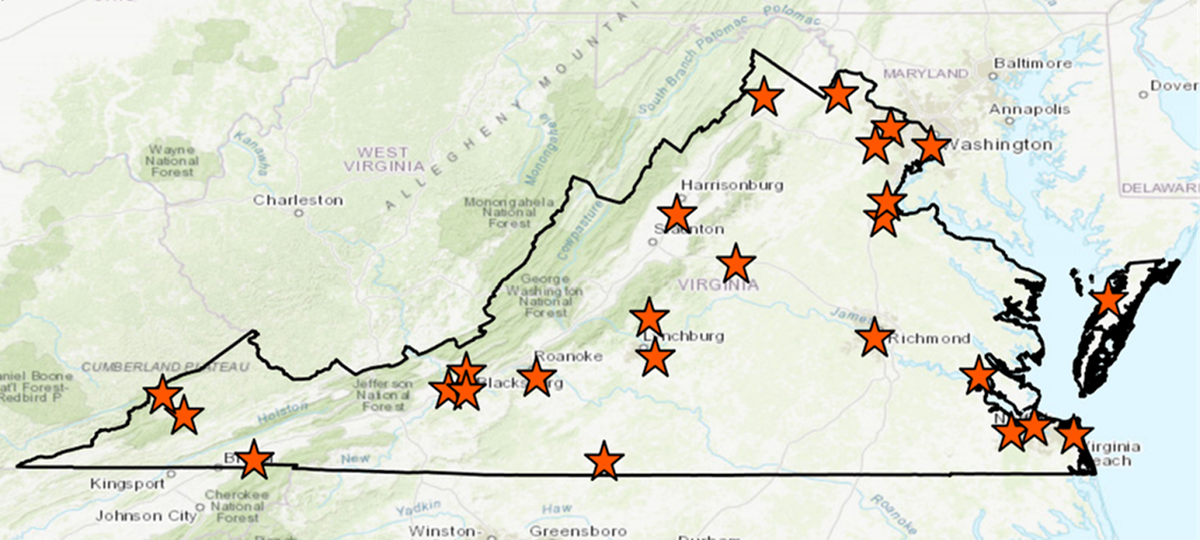 VDH selected 25 of its more than 1,000 wastewater plants to test as part of the COVID-19 surveillance program.
The wastewater surveillance team shares information it collects with local health district officials so they can bring COVID-19 resources to specific areas when they need it. You can see Virginia and other state's wastewater testing data on the CDC's COVID-19 Data Tracker site.
Clinical tests and home test results from respiratory swabs are still important tools for identifying and controlling the spread of COVID-19. Not only are they more sensitive, but they also clearly identify the individual impacted, not the entire community. Combining data from individual results and wastewater studies provides a more detailed understanding of the COVID-19 pandemic. These tools together give public health officials and scientists a clearer picture of what is happening in our state.
So, the next time you sit on the toilet, you could be contributing to the safety of our community. Smells like science in here!
Special thanks to Dr. Rehka Singh, the VDH's wastewater surveillance program manager, for her help on this blog.