Bridging Scientific Data and Lived Experiences to Equitably Prepare for Climate Change
The Museum has been involved in several efforts to collect hyperlocal data about how human-caused climate change, urban heat islands and neighborhood redlining contributes to negative health outcomes in the Richmond area, and we're currently studying how poor air quality could contribute as well. In addition to participating in the research, we've worked to develop beneficial resilience strategies.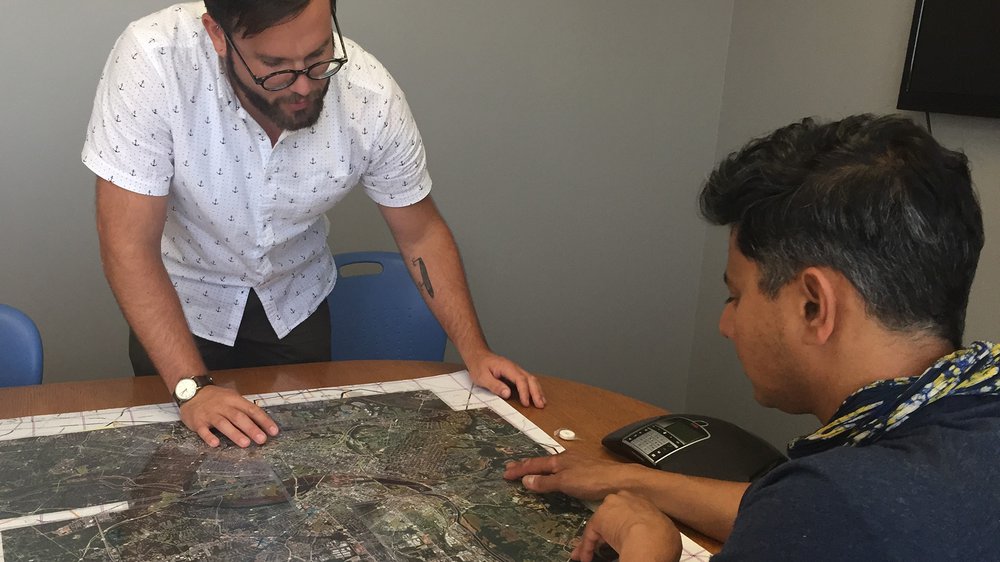 At the same time, there are also decades worth of stories from generations of Richmond residents who can share lived experiences about how their community lacks shade trees at bus stops, their streets always flood after a heavy rain and how parking lots far outnumber public parks.
Before now, the two — that body of scientific data and those personal stories — haven't always intersected when we talk about the impacts of climate change in Richmond. With support from some federal grant funding, several community nonprofits are collaborating to help build bridges between lived experiences and evidence-based resilience strategies.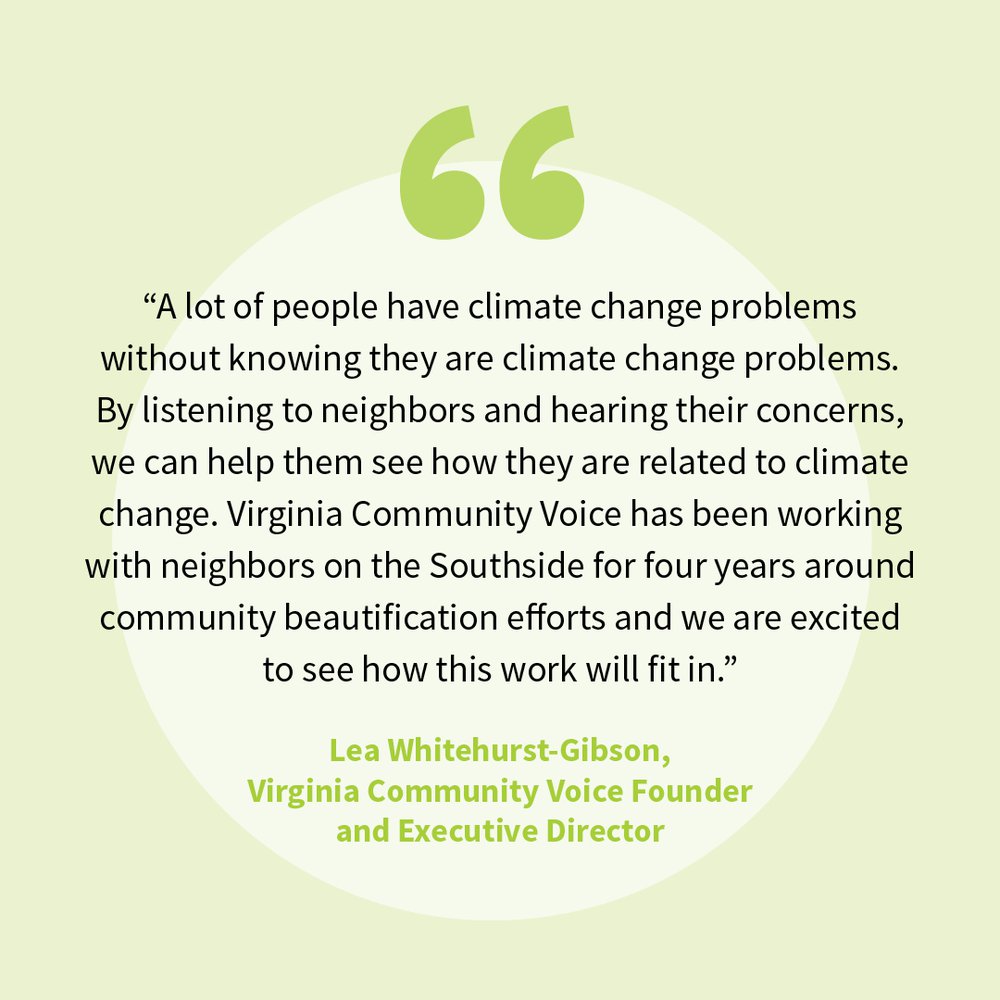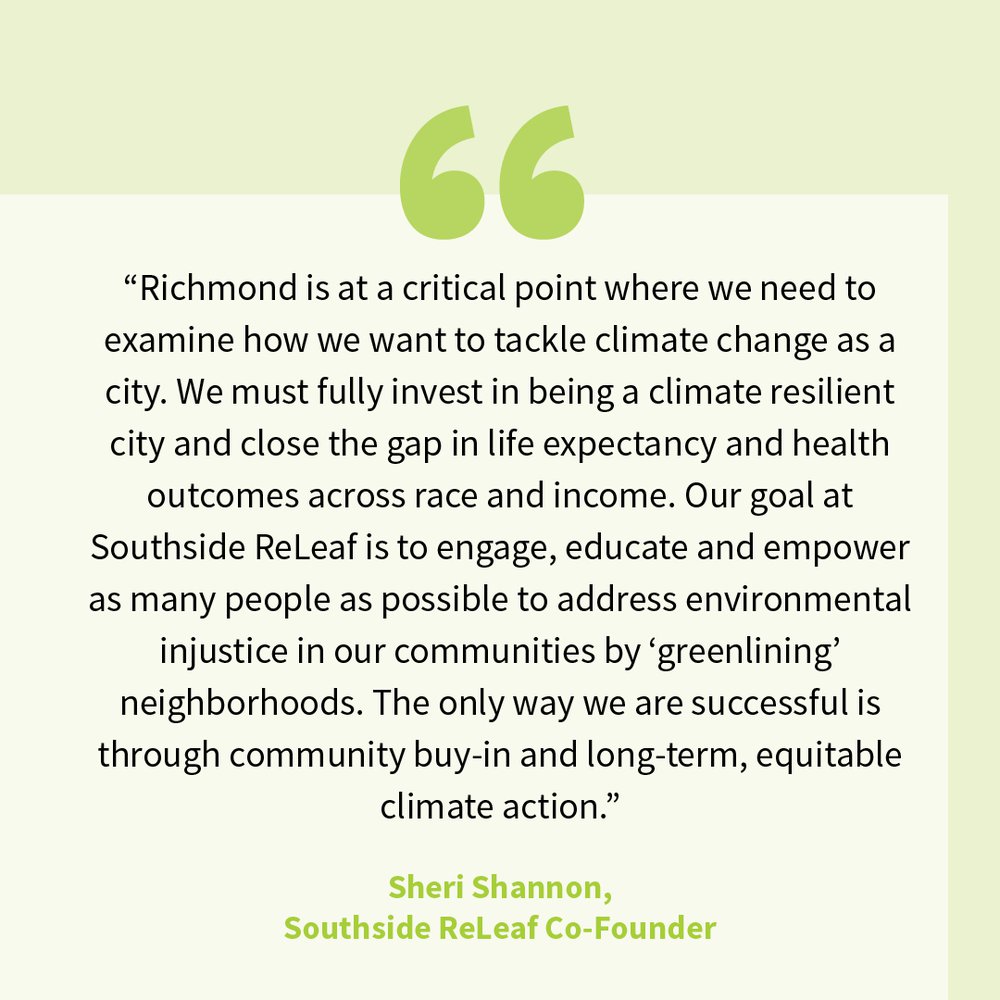 The partners will work closely with citizens to understand how residents want to make their neighborhoods more sustainable and amplify their existing efforts. They will determine how the neighborhoods are most likely to be harmed, or are currently being harmed, by flooding and extreme heat hazards exacerbated by human-caused climate change and urban design. The partners will provide facilitated, participatory training, scientific resources and project management that help enact residents' vision for their neighborhood. Throughout this project, the goal is to strengthen the connection between community and the places they work and live.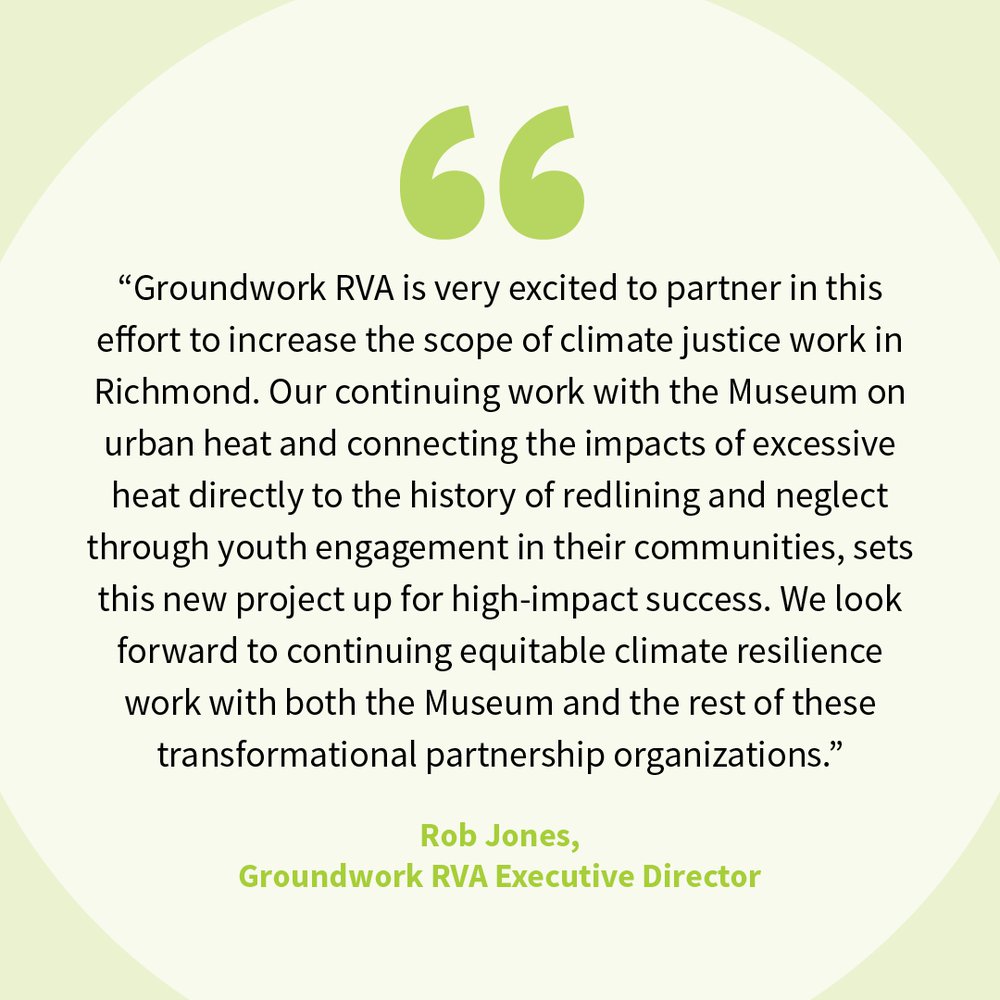 The project, which is part of NOAA's Environmental Literacy Program, focuses on zip codes with the highest exposure to climate inequity, which include the Oak Grove-Bellemeade and Blackwell neighborhoods, as well as Hull Street corridor areas of the city's Southside and the Highland Park area on the city's Northside. These communities were redlined during the 1930s and 1940s, resulting in decades of underinvestment due to unjust and racially discriminatory housing and lending policies.
Today, formerly redlined neighborhoods tend to be significantly hotter, more prone to flood risk and experience poorer air quality than non-redlined areas both in Richmond and around the country. These neighborhoods also tend to be home to individuals – mostly Black and Brown – with the fewest resources to adapt to the health and financial impacts of human-caused climate change, which continues to intensify each year.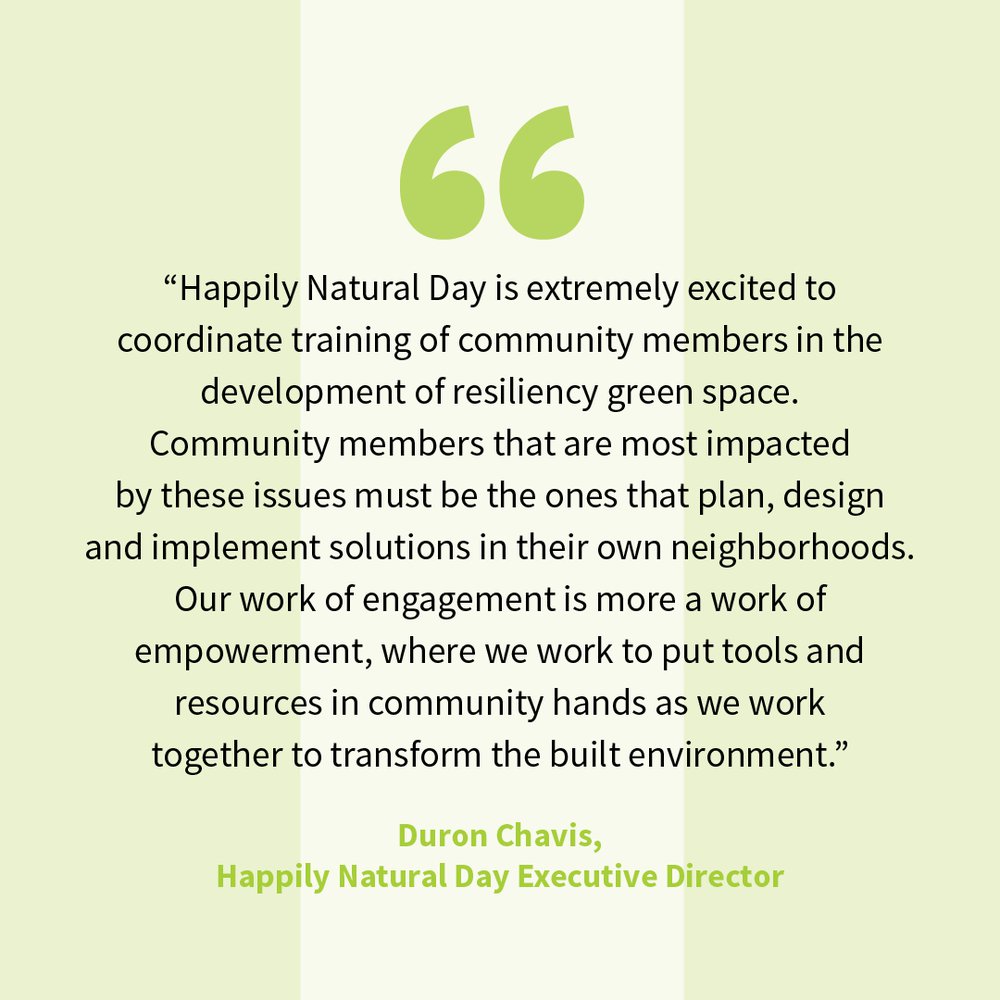 The money will provide resources to fund community designs that may include planting trees, building permeable pathways, constructing shade structures and creating community gardens to provide fresh food and neighborhood gathering spaces, as well as rainwater harvesting and bioretention rain gardens to mitigate storm water issues. Educational materials will be co-authored with community members, creating consensus on climate resilience strategies.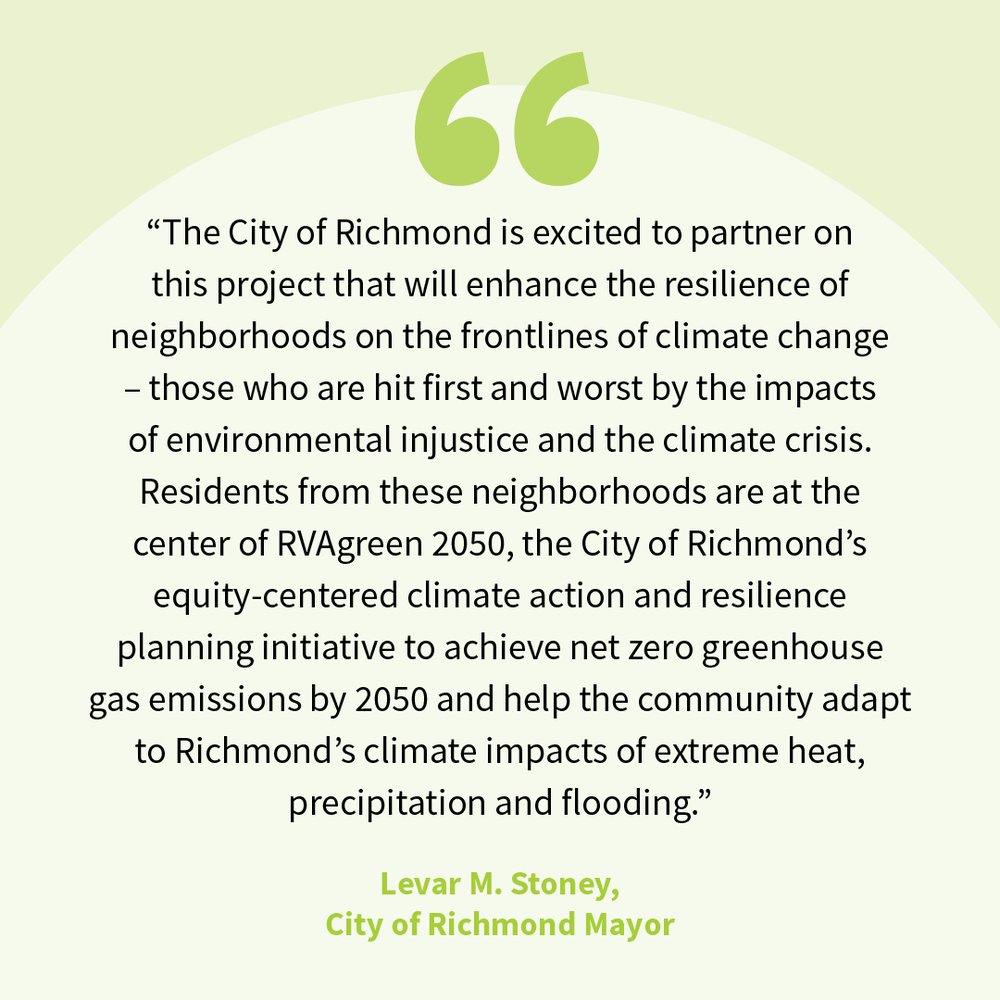 Using hyperlocal scientific data, the team will investigate, prioritize and plan various resilience-building strategies. Actions taken will be neighborhood specific, and will align with both the residents' needs and city planning goals.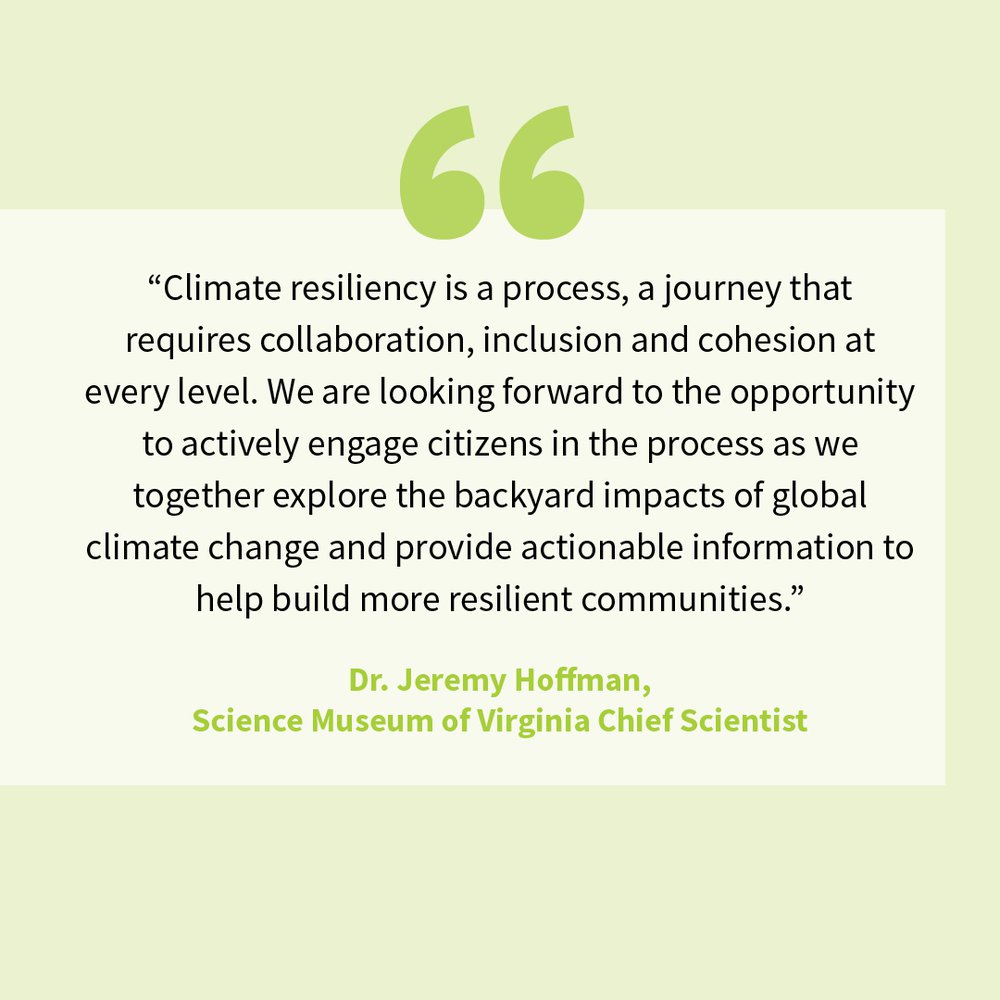 This project furthers the Museum's equity and inclusion efforts, continues our mission of outreach to communities that have been disproportionately impacted by inequity and showcases our environmental stewardship by helping Richmond meet its sustainability goals. The work will foster a better understanding of the science of climate change and its impacts on residents' lives. It will help individuals connect science theory with real-life resiliency strategies that they could apply in their own backyards.
NOAA's support combined with the partners proven track records of effecting change through community engagement and urban greening initiatives means this exciting project puts Richmond a big step closer to reinventing public spaces in a more equitable manner.
The Museum is hard at work helping you to discover your world despite dramatically reduced financial resources. If you'd like to help us continue this work, click here to learn how.