Where were you on June 18, 1983? Perhaps it doesn't stick out as a pivotal moment for you, but the activities that day changed the course of history by expanding the perception of what females could and couldn't do in the universe.
On that date 35 years ago, Dr. Sally Ride became the first American woman to travel into space when Challenger launched from NASA's Kennedy Space Center. That mission helped Ride become a national hero and powerful role model. Her accomplishments inspired countless females in the 1980s and have continued to be inspirational to generations of scientists in the decades since her momentous mission.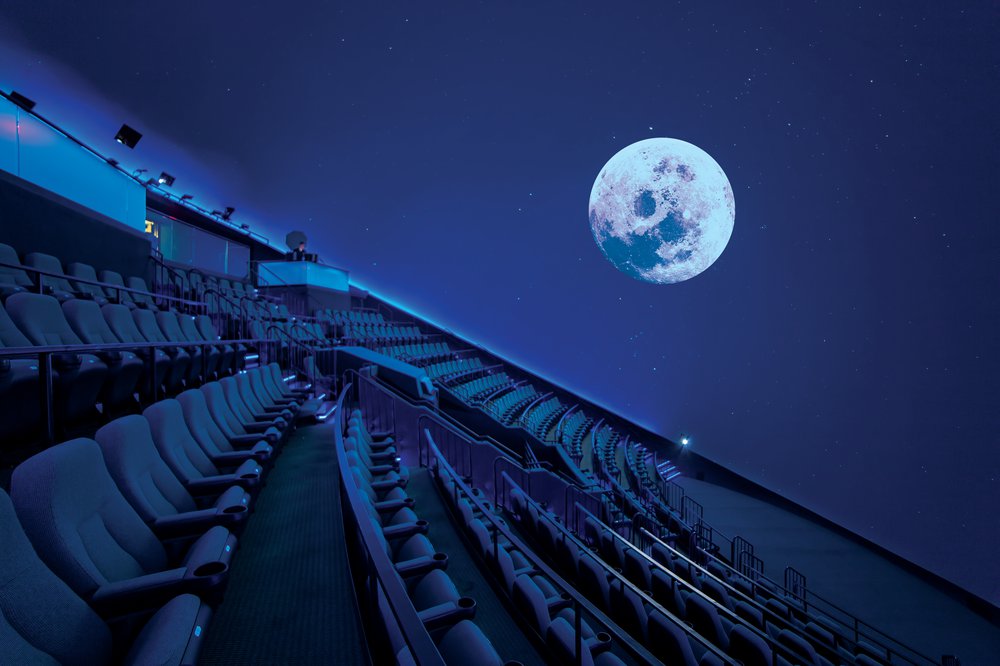 To celebrate the anniversary of Ride's first Challenger mission, we wanted to see how women in space have influenced and motivated the women currently working in our Dome Theater. There are three intelligent, passionate and space-loving females who take our Museum guests to the cosmos daily.
Bernice Baker, our Immersive Media Specialist, grew up during the Space Race. Watching launches on TV sparked her interest in the cosmos.  
Baker said as a young girl Dr. Marie Curie and Betsy Ross were mentioned in textbooks as examples of "women rising above limitations" but they weren't alive to make current contributions so she never really considered them role models. At the time of Ride's 1983 launch, Baker was working as a part-time console operator in the Museum's newly opened Universe Planetarium and Space Theater (which later became the IMAX Dome and Planetarium Theater, and now the Dome). With a personal interest in space, as well as a professional connection to the topic, Baker was "very much aware" of its impact and followed the news closely.
"I was enthused and encouraged that horizons were broader for women," she said. Baker described Ride as "a powerful role model," and said seeing a female astronaut travel to space aboard an American shuttle inspired Baker to enhance her technical skills.
Not only did Baker advance in her role at the Museum, she also did some pioneering of her own, becoming the first female African American IMAX projectionist in 1984. Baker is one of the longest serving employees at the Museum. She loves her role in the Dome and says she "delights in using cutting-edge technology to give guests 'up close and personal' experiences with the world around us and beyond."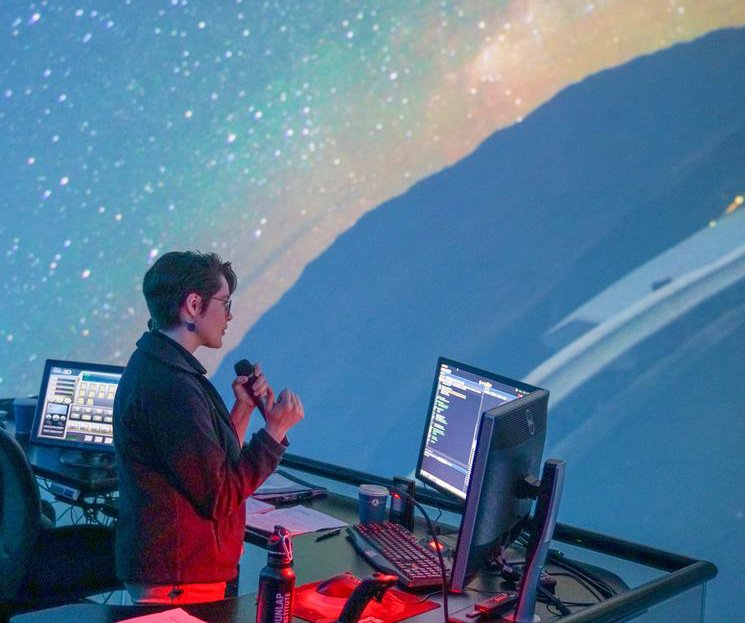 Unlike Baker, Astronomy Educator and Technology Specialist Mariarosa Marinelli has always lived in a world where women were astronauts. She grew up seeing female astronauts such as Ride, Dr. Mae Jemison and Dr. Ellen Ochoa in books and in the news. Marinelli says, "This exposure helped combat internal stereotypes of what women and women of color could and could not do."
When Marinelli creates and delivers live astronomy shows in the Dome, she combines historical perspectives with current discoveries to craft compelling scientific narratives. "I like to look at my job as being a tour guide for the universe," she explained.
"To me, it's important to celebrate the firsts, but it's even more important that we don't allow them to become lasts. Dr. Ride was not the last American woman in space, but she remains the first and only known gay astronaut, a fact only revealed after she passed away. As a gay woman in astronomy, I find her trailblazing to be inspiring, but her solitude in this record of history to be sad. We need to make astronomy and space science more welcoming for people belonging to underrepresented groups, like women, people of color, LGBT individuals and those whose marginalized identities intersect."
Marinelli adds that she loves that her job helps bring children and adults from many different paths of life to the Dome. "I get to show them that space belongs to all of us, and they belong to the cosmos in return."
Astronomy Educator and Media Specialist Niki Grishkevich fits right between Baker and Marinelli on the timeline. In June 1983, she was alive but, as she puts it, "a mere nine months old and unaware of most anything beyond my immediate surroundings." Growing up she remembers hearing about pioneering women like Sally Ride and Valentina Tereshkova, the very first woman in space.
"At the time, I did not fully comprehend or appreciate the level accomplishment these women achieved in the 'man's world' that was space flight," Grishkevich said. "Rather, I took it as a given that girls could do anything boys could do."
Grishkevich said she was inspired by a space project involving Dr. Ride, but it wasn't her original space mission in 1983. At three-and-a-half years old, Grishkevich watched the failed launch of the space shuttle Challenger in January 1986. While that led her to the conclusion that she never wanted to be an astronaut, it did spark Grishkevich's interest in space. After the Challenger accident, Ride served on the presidential commission that investigated the space shuttle explosion. That, too, solidified Ride's place as a maverick and barrier-breaker in Grishkevich's eyes.
"It is empowering to know that just because something hasn't happened doesn't mean it is impossible—it simply hasn't happened yet," Grishkevich added.
After leaving NASA in 1989, Ride founded Sally Ride Science to inspire young women to pursue careers in science, math and technology fields. Undoubtedly, her efforts in space and on Earth worked, and all three women who currently work in our Dome hope they are following in Ride's footsteps.
Written by Anna Trask Wallace, Science Museum of Virginia Intern